One of the largest

greenfield investment areas



under development in Lithuania. Availability of single land
plots up to 100 ha
Experience in industrial development
More than €400 million invested since 2004



Sustainable environment and

innovative 

future
Key drivers of the development of Industrial Park "Westgate" are
environmental sustainability and innovations
About us I who we are
Industrial Park "Westgate" is strategically located near port city Klaipeda. Covering the area of 170 ha, it is one of the largest territories for greenfield investments in Lithuania. There are plans to develop innovation centers, IT labs, logistics warehouses, factories, administrative buildings, supermarkets, hotels, catering and other facilities and services in the Park. Special attention will be given to innovative projects, technological research and experimental development.

 

By 2025 it is planned to attract 90 million EUR for the development of "Westgate" Industrial Park and to create more than 350 new jobs. In 2017, by decision of Klaipeda Regional Development Council, "Westgate" Industrial Park was granted the status of a regional significance.
Development of Industrial Park "Westgate" is implemented by VMG Group – a modern leader in the wood industry, engaged in wood processing, business management, technical maintenance, logistics, industrial real estate development in Lithuania, Belarus and other European Union countries. VMG Group consists of 16 companies operating in Lithuania and abroad, employing more than 3.9 thousand. people. The products manufactured by the companies of the Group are exported to 11 countries: EU, USA, Middle East, India, China and Australia. A world-wide famous Swedish furniture retailer IKEA selling the company's products through its store chains in different countries of the world is one of the main partners of the Group.
About us I WESTGATE advantages


 

Fast settlement and start of activities 



 

Flexible planning of buildings 



 

Ecology and human focus



 

Accessibility
PLACE I Klaipeda's place in the region



Airplane travel time:
Riga 0:45h; Oslo 1:25h;
Copenhagen 1:35h;
Dortmund 1:55h.




Ship container delivery times:
Poland, Germany, Denmark,
Sweden – 24h; Netherlands,
Belgium, United Kingdom – 48h.




Train time:
Minsk 18h;
Moscow 54h;
Kiev 55h; China 360h.




Truck delivery time / market size:
24h / 67 Million
48h / 327 Million
72h / 609 Million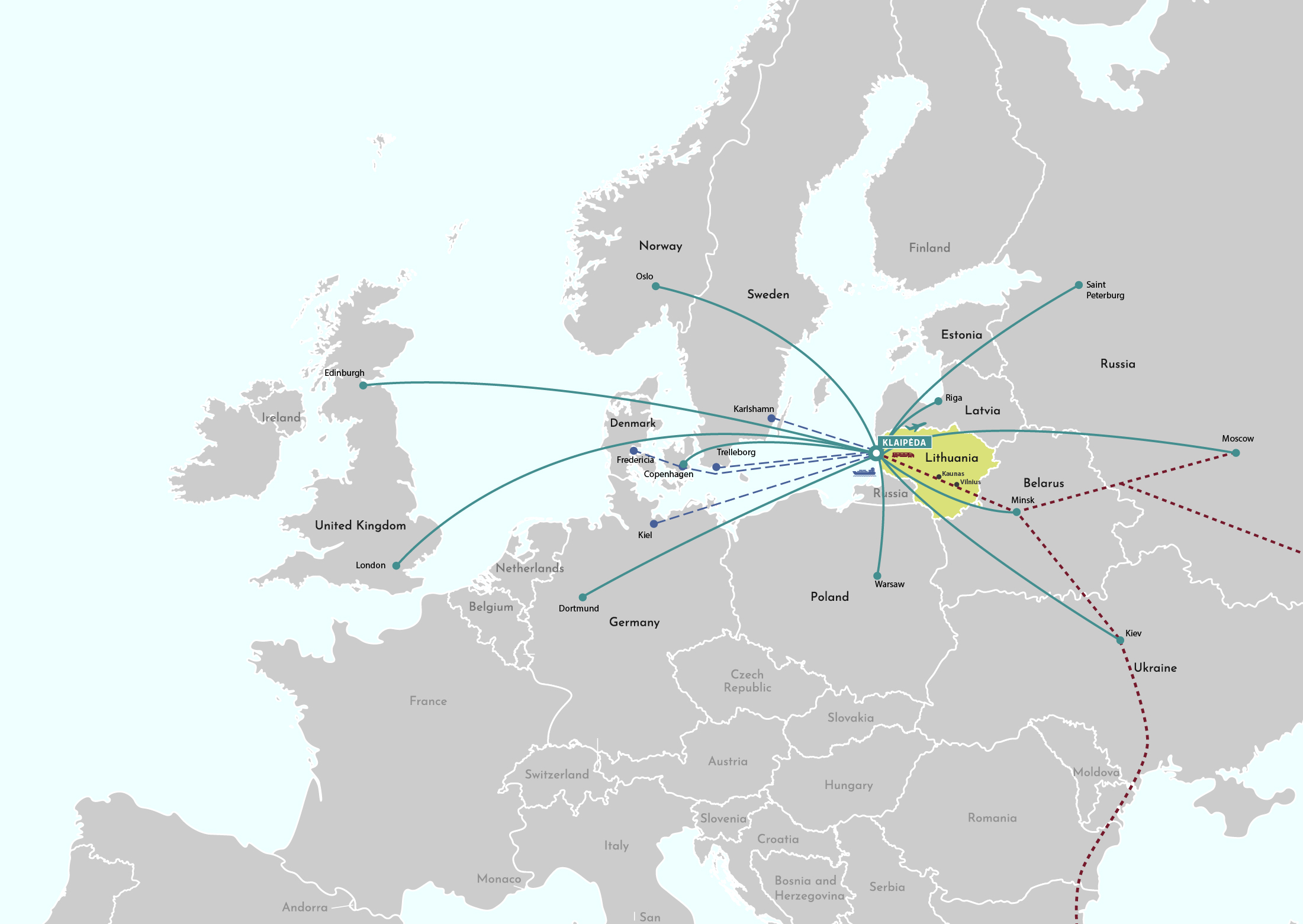 PLACE I TOP DESTINATION TO INVEST

 

11th by ease
of doing
business

(World Bank,
Doing Business 2019)


 

4th place by lowest
profit taxes
in the region

(KPMG, 2017)


 

Among TOP 10
EU countries
in ease of
paying taxes

(PWC, Paying Taxes, 2017)
Infrastructure I IN 2020-2021

 

Electricity Supply
40 MW




Gas Pipeline
20 M m3 Per year




Water Supply and
Sewage
90 m3 per hour




Fiber-Optic Internet
Connection




Green Zones
and Territories


 

Developed
Infrastructure
for Services
| | |
| --- | --- |
| Opportunities I ZONING | |
Opportunities I OUR PROPOSAL
"BUILT TO SUIT" - implementation of the projects according to the needs and requirements of investors:

 

Rent of the building and the land

Transfer of real estate after implementation of the project